Click photo for larger size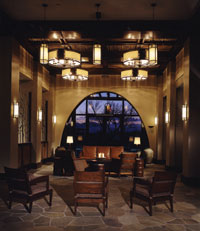 Spa Favorites

THAGIMUN (massage)
Massage therapy is a highly effective technique used to induce relaxation, relieve stress and improve circulation.

Heosig (Aromatherapy)
Time: 50 minutes
Cost: $125.00 - $145.00
During this treatment you will choose one of three herbal aromatic oils that will have either a calming, stimulating, or detoxifying effect ont he body and mind. A specific rhythmic massage will accompany the oil of your choice and enhance the therapeutic effect of the treatment.

Matchut (Aji Massage)
Time: 50 minutes
Cost: $125.00 - $145.00
or
Time: 80 minutes
Cost: $185.00 - $205.00
A combination of traditional Swedish and Therapeutic massage techniques will be used to induce the highest level of relaxations and stress relief customized to your specific body needs.

HON (body wraps)
Body wraps help restore the body to a natural state of well being by incorporating the natural detoxifying and mineralizing properties of specialty products with the most innovative equipment and techniques available.

Bahn (Blue Coyote Wrap - Signature Treatment)
Time: 80 minutes
Cost: $185.00 - $205.00
Derived from the Pima legend of the blubird and the coyote, this treatment begins with a dry brush exfoliation to promote circulation andan application of Azulene mud, which will soothe, nourish, and heal the skin. Symbolic of Coyote's coat turning the beautiful color of Blubird, our proprietary Azulene mud is applied to the body. Unlike prideful Coyote, as the blue is removed, your skin will feel more radiant, soft, and beautiful. The entire experience is completed with a hydrating cedar/sage oil full body message. Your therapist will give you a copy of the Bluebird and the Coyote Legend for you to take home and share with friends and family.

Stoha (White Clay Wrap)
Time: 50 minutes
Cost: $125.00 - $145.00
or
Time: 80 minutes includes a 25 minute massage
Cost: $185.00 - $205.00
Journey back to simpler times with this deluxe body treatment designed specifically for Aji Spa. An aromatic blend of indigenous white clay and essential oils are applied to the body to form a nourishing body mask. As you are wrapped an indulgent scalp and face massage will send you into the ultimate state of relaxation. Your jouney will be completed with a moisturizer oil application, leaving your skin hydrated and refreshed.

WIHOSHA (facial)
Rejuvenate, nourish, hydrate, and balance your skin with our customized facial treatments. Our highly trained skin care professionals will analyze your skin, recommend a facial treatment based on your own individual needs, and design an at home skin care regime especially for you. Each facial will include cleansing, toning, exfoliation, massage, and mask specific for your skin type.

Tashogith (Purifying White Clay Facial Treatment)
Time: 50 minutes
Cost: $125.00 - $145.00
For centuries, clay has been used as an integral part of the Gila River Indian Community. Clay has been used to treat acne, in dancing ceremonies, and as makeup. Designed specifically for the Aji spa, the "Tashogith" facial treatment is rich in minerals and natural botanical extracts. The treatment includes an application of a soothing Propolis ampoule to heal and strengthen the skin followed by a Kaolin rich white glay mask to balance and purify. Your skin will be left feeling refreshed and healthy.

Cheoj (Gentleman's Facial Treatment)
Time: 50 minutes
Cost: $125.00 - $145.00
A deep-cleansing facial treatment using products formulated especially for him. Sophisticated ingredients will assist in preventing razor burn, sensitivity, and ingrown hairs. This therapeutic and relaxing treatment will leave your skin feeling toned and revived. Please shave a minimum of 2 hours prior to your facial treatment.

Kahagam (Bluebird Facial - Signature Facial)
Time: 70 minutes
Cost: $185.00 - $205.00
The Pima Legend of Bluebird and Coyote is integrated into this unique triple layer, treatment. A high potency vitaminic serum rich in powerful anti-oxidants if followed by a blue mask of delicately scented mint and lavender that will leave the skin moisturized, hydrated, and radiant. The blue color of the mask is symbolic of the bluebird and coyote "changing to a beautiful blue color".

NAIL CARE

Blue Sky Foot Therapy
Time: 50 minutes
Cost: $70.00 - $80
Reduce anxiety and lift the spirit with this luxurious treatment for the feet. Begin by soaking your feet in an aromatic blue bath followed by a gentle exfoliation with our Native Sky salt that will remove toxins and smooth the skin. Next, a luxurious massage treatment with Peppermint and Tea Tree Foot Balm will promote warm and cool sensations to stimulate circulation and restore vital energy to the legs and feet. Complete this wonderful experience with a paraffin dip that will fully hydrate and nourish the skin. A pedicure with the polish of your choice will accompany this amazing foot therapy.

Rosemary Citron Hand Treatment
Time: 50 minutes
Cost: $55.00 - $65.00
Soften and nourish the skin with this luxurious treatment for the hands. Begin with an aromatic hand soak foloowed by a gentle exfoliation using our rosemary citron sea salt that will increase circulation and mineralize and soften the skin. Your experience is completed with a luxurious massage treatment and paraffin dip that will fully hydrate and nourish the skin. A manicure with the polish of your choice will accompany this remarkable experience.

Group Wellness Seminar
The spa industry represents what constitutes as total wellness. The definition of wellness is the search for an optimal quality of life, including social, psychological, spiritual, and physical components, while remaining free from illness. The spa industry focuses on each aspect of wellness through services that promote a healthier lifestyle.
At the Aji Spa, groups may take part in a wellness seminar conducted by a degreed and nationally certified Health and Fitness Specialist. The seminar will focus on topics such as the benefits of massage therapy to program design for cardiovascular, strength training, nutrition, flexibility, weight managment and many other balancing lifestyle components.
Cost: 1 Hour Seminar $400
1/2 Seminar $200
Includes: Handout of topics covered, wellness literature, and example exercise programs.

Group Activities/Fitness Class Costs and Descriptions
Pilates Mat - 8+ Participants = $200.
Improve muscular balance and improve posture and flexibility by engaging the mid-section muscle groups.
Hatha Yoga - 8+ Participants = $200.
Enhance your mind/body connection with this ancient exercise for internal, physical, emotional and spiritual health. Breathing techniques, postures and sequences will vary among instructors
Meditation - 8+ Participants = $200.
Techniques to counter the effects of stress, this class will guide you into visualization and accessing the inner thought that project through to our life experience.
River Walk - 8+ Participants = $200.
Enjoy the beauty of the desert as you are guided along an extension of the Gila River. A distinct way to exercise and tour the surrounding landscapes.