Welcome to Ahwatukeelife Best Of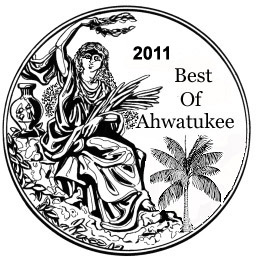 Ahwatukee we want to hear from you. We have a number of different categories for you to vote for your favorites.
Every Winter, Spring, Summer and Fall we will publish the results here and reward the winning business with a free month under the applicable featured section!

Categories:
Business
Where do you go to unwind once the work days done? When your meeting a client in Ahwatukee for breakfast or lunch where do you go? When you want to meet with prospects or contemporaries where do you head out to? Only got an hour for lunch where do you go with co-workers for a great break.

Drinks
Margaritas, Martinis, Wine or Shots, send us your favorite beverage or any new drink recipe and maybe we'll feature it in our next Best of Drinks!.

Nightlife
Let us know what your favorite place to spend the evening is and why. Comedy? Dance? Opera? We've got just about everything in the Valley of the Sun.

Other
Bartenders, Health Clubs, Chips and Salsa, Indoor activities, Outdoor activities, Spas, Massage - where do you go and who does it best in Ahwatukee - we want your opinions and we'll feature the Best here in the Best of Section!

Restaurant
Ahwatukee has a lot of great restaurants and we want to know which is your favorite!

Travel
Although it's great here anytime (little warm in the summer) we all like to visit other people and places and learn about different activities, foods and cultures. Vote on your favorite time of year to travel, where the best place to stay is and what you like to do when you get there - maybe it's biking, boating, camping, clubbing, cooking, cruising, eco-touring, educational trips, photography, sailing, scuba, skiing, snowboarding, surfing, it could even be wine and cheese tasting. Cast your votes today!